Parish of Our Lady of the Assumption – Ballyfermot, Dublin 10
In the Care of the Redemptorists
Registered Charity Number 20016166
Welcome to Our Parish Website
"They said to each other, 'Were not our hearts burning within us while he was talking to us on the road, while he was opening the scriptures to us?" Luke 24:32
Sharing Responsibility on the Journey of Faith
The Parish Pastoral Council aims to promote a parish with Jesus at the centre of its mission; making welcome searchers and believers. We strive to reach out to all in our community, sharing responsibility on the journey of faith.
Welcome
Our Sunday Masses times are as follows:
Vigil on Saturday at 7pm, and 9.30am & 11.30am on Sunday mornings.
Weekday Masses, Monday to Saturday, are at 10am.
Holydays – Vigil Mass for the feast at 7pm on the evening before & 10am on the day itself (However, if the holyday falls on a Monday there will not be a 7pm Vigil Mass on the Sunday evening before but there will be two Masses at 10am & 7pm on the Monday itself).
Funerals in our church are initially arranged via the undertakers, and  will normally be at 11am. However, in the rare event of two funerals needing to be held on one day, the regular 10am Mass may be cancelled, and the funerals could be at 9.30am & 11.30am. Please check www.rip.ie beforehand, or ring the parish sacristy to be sure. 
All our Masses can also be viewed live, online, via our webcam at www.assumptionballyfermot.ie
Webcam Difficulties – If you ever have difficulty accessing our webcam through our parish website, 

try this link, via the Church Services site

, for an alternative way of also accessing our live webcam at Assumption Church.
Baptisms are held on the 1st & 3rd Saturdays, and the 2nd & 4th Sundays, of the month, normally at 1pm or 1.30pm. Please contact the sacristy at least a month in advance to check availability.  Parents, or legal guardians, are the only people who can request and book baptisms. A copy of the civil birth certificate of the child is required when making the booking. People are encouraged to celebrate the baptism of their child in the parish where they presently live. If living outside the parish, a letter of recommendation is usually required from the parish where you live.
Weddings are by arrangement and a minimum of six months notice required. Please make contact with the priest in the parish where you live to begin the preparation process as early as possible. Couples are expected to partake in an ACCORD Pre-marriage Course as part of their preparations
The church is open most days from about 8.30am to 6pm. It closes earlier on Friday afternoon for cleaning.
If people wish to donate towards the maintenance and upkeep of our parish and church, there is a facility to do that via a link on our website.  Just press on the 'Donate' button and follow the instructions.  Otherwise, people can post, or drop a donation in via the letterbox, to The Parish House, 197 Kylemore Road, Ballyfermot, Dublin D10 P659.
**************************************************************
Notices & News
*****************************************************************************
Click here to register your child for First Holy Communion at Assumption Parish 2024
Click here to register your child for Confirmation at Assumption Parish Ballyfermot 2024
*****************************************************************************
Click here for 'SHARE' Newsletter 2023
*****************************************************************************
Building Hope In Parish Partnership
The Parish Partnerships were shared with parishes in the first week of Advent, along with a Timeline and Pastoral Aids which will be used in the next stage of Building Hope. These are now available at https://dublindiocese.ie/parish-partnerships-2022/.
A video of Archbishop Farrell reading his Advent Pastoral Letter The Time Has Come can be found on YouTube at https://youtu.be/Aq1VLwIIbow/.
*****************************************************************************
Click here for access to Information and Resources for the Universal Synod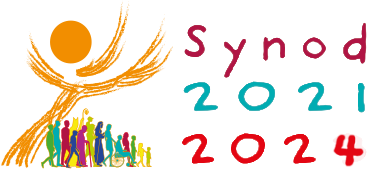 1st Dublin Diocese Synod Newsletter including Archbishop Dermot Farrell's Letter on the Universal Synod
2nd Dublin Diocese Synod Newsletter
3rd Dublin Diocese Synod Newsletter
4th Dublin Diocese Synod Newsletter
5th Dublin Diocese Synod Newsletter
Letter from XVI Universal Synod to the People of God
A Synodal Church In Mission – Synthesis Report in English
*****************************************************************************
*****************************************************************************
DIOCESAN UPDATES & ADMINISTRATION NOTICES
Click here for the latest news and updates for the Archdiocese of Dublin
ACCORD
ACCORD Dublin has launched a new website.  For Sacramental Marriage Preparation Courses or for Marriage and Relationship Counselling please visit www.accorddublin.ie